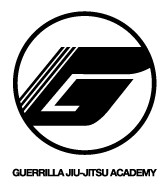 The Most Effective Martial Arts Program
Guerrilla Jiu-Jitsu is a comprehensive martial arts system, combining the technicality and fluidity of Brazilian Jiu-Jitsu, the explosiveness and timing of Olympic Judo, the persistent mentality of wrestling, all while holding true to the essential function behind any martial art: self defense.
Schedule Free Class
Use our online scheduler to book a free trial class for yourself, your children, or your whole family!
Request Program Information
Request information about our amazing programs offered at Guerrilla Jiu-Jitsu Academy and have our front desk give you a call.
Call Us Now
Give our front desk a call and we can answer any questions you have about training for yourself or your family.
Guerrilla Jiu-Jitsu Academy Instructors
Dave Camarillo
Dave is the founder of Guerrilla Jiu-Jitsu and Head Instructor at Guerrilla Jiu-Jitsu Pleasanton.  He has over 35 years of martial arts experience with a 4th degree black belt in Brazilian Jiu-Jitsu and a 3rd degree black belt in Judo.  Along with his competitive achievements, he has coached numerous UFC and Strikeforce World Champions.  Click on the picture to visit Dave Camarillo's bio.
Matt Darcy
Matt Darcy is the owner and head instructor at Guerrilla Jiu-Jitsu San Jose.  He is a 2nd degree black belt in jiu-jitsu under Dave Camarillo and a Nidan, "second degree" black belt in judo.  Matt's well rounded and technical style not only helped him succeed in high-level competition, but, along with Dave Camarillo, create the best curriculums and programs for Guerrilla Jiu-Jitsu students.
Matt is highly respected for his ability to teach adults and children jiu-jitsu whether it is for self-defense, competition, combatives, or MMA. Click on the picture to visit Matt Darcy's bio.
Danny Bohigian
Danny Bohigian is an instructor at Guerrilla Jiu-Jitsu Pleasanton.  He earned his black belt from Dave Camarillo after 9 years of training. Danny holds a Masters degree in philosophy from San Jose State University, awarded in May of 2014, and is currently employed by the school as a lecturer for the Kiniseology department. Balancing his duties as an instructor and coach at the academy, Danny remains an active competitor.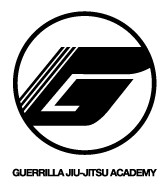 Programs For All Ages and Skill Levels.
Guerrilla Jiu-Jitsu has programs for all skill levels beginner to the advanced competitor.  Our fun programs start for ages 3 years old and up.  Get started with a free trial class now!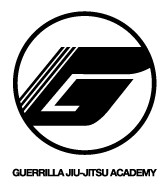 Fundamentals Jiu-Jitsu Programs
Fundamental Jiu-Jitsu Combatives Program
The Fundamental Jiu-Jitsu Combatives Program at Guerrilla Jiu-Jitsu is a 20 class course in the basics of jiu-jitsu for self-defense.  The student will learn and be tested on techniques and positions that statistically occur in street fights or self-defense situations.
Youth Fundamental Jiu-Jitsu Program
First and foremost, children enrolled in the Guerrilla Jiu-Jitsu youth and teen programs will HAVE FUN! As a result of the enjoyment in engaging in the stimulating activity provided at Guerrilla Jiu-Jitsu, students will develop heightened levels of confidence; physically, mentally and emotionally, by virtue of the empowering techniques provided by Guerrilla Jiu-Jitsu which encompass a heightened ability for the child to defend him or herself if need be.
Our youth curriculum is 25 lessons covering the most effective jiu-jitsu techniques for self-defense and anti bullying.
Women's Self-Defense Program
Guerrilla Jiu-Jitsu's Women's Self-Defense Program offers Northern California's most realistic and effective self-defense curriculum.   The program starts your journey as a 10 class course.  Each of the classes  are taught in a format that immerse you in the most common attack situations women might encounter. Our instructors will help you build situational awareness and teach you the exact techniques to de-escalate, neutralize, and survive threatening situations.
Frequently Asked Questions
We start kids at 3 years old!  Our 3-5 year old Super Guerrillas Program is the perfect way to introduce your child to martial arts.
We offer some amazing programs at Guerrilla.  Depending on your situation (schedule, family members, programs, etc) pricing may vary.  Give us a call so we can schedule a free private lesson and trial class.  Then, after you see how awesome our programs are, we will do a consultation to go over our pricing structure.  That way there are no surprises!
When first learning jiu-jitsu, we recommend focusing on the Fundamental Jiu-Jitsu Combatives Program.  This program will give you the tactical, technical, and conceptual knowledge to defend yourself and your family.  After you get comfortable in that program you can start training in the Core Development Program.  The "Core Dev" program is the fundamentals of sport jiu-jitsu.  Both are very important for jiu-jitsu development as the Core Dev program really hones the tools you learn in the Fundamental Jiu-Jitsu Combatives Program and makes you much an even better martial artist.
All of our classes except for Women's Self-Defense require a uniform.  Don't worry, we have an amazing Gi packaged into the enrollment fee so you or your child are ready to train as soon as possible.
Yes!  All immediate family receive discounts.  The second family member gets 15% and all other immediate family members get 30% off their memberships.
While there is an inherent risk of injury with all physical activities, we take great pride in structuring our Fundamental Programs to mitigate injury and keep everyone on a solid path of learning.
Yes! We are proud to offer our law enforcement and military members discounts.  Give us a call for more information about our programs.
The Position Impossible Podcast is designed to educate the listeners on various topics related to a world through the lenses of development. It is a podcast for those who want to step outside their comfort zones and try new things, increase skill or enhance their perspective. Dave Camarillo and Matt Darcy combine thousands upon thousands of hours of experience to present ideas, training methods and antidotes that will aid subscribers on their journey to a higher position in life and make the impossible, possible.
- Position Impossible Podcast -
New Episodes
Robert Balbin joins Dave Camarillo and Matt Darcy on the podcast to talk endurance in multiple contexts. Robert is the strength and conditioning coach and physical therapy specialist at Guerrilla Jiu-Jitsu Pleasanton. They also go into hunting, camping, and how to venture into new interests without crossing into unsafe territory. Subscribe and Listen Listen to the Read More …
The post Ep. 028 – Endurance with Robert Balbin appeared first on POSITION IMPOSSIBLE PODCAST.
About this event