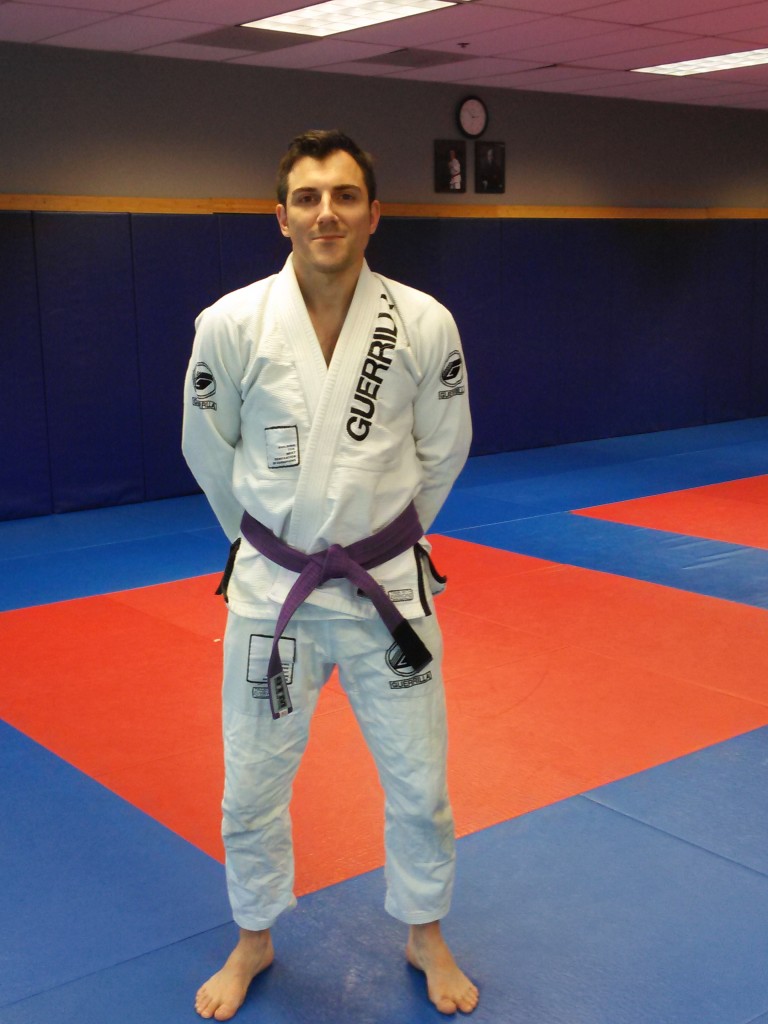 Stephen Grey
Stephen Grey started training in Martial Arts 11 years ago in Cleveland, Ohio. He trained in his first martial art Wing Chun for 9 years, which he became interested in after following Bruce Lee and learning how much of an impact Wing Chun had on his philosophy and training. Early on in his career, Stephen visited China for 2 months where he trained in Chinese Martial arts.
Training under Wesley King Jr. at Gracie Barra in Albuquerque, Stephen focused on Brazilian jiu jitsu and judo. Next, after reading Dave Camarillo's book Guerrilla Jiu Jitsu, Stephen traveled to take a lesson from Dave where he became familiar with Dave's unique approach to martial arts. Upon that, Stephen was compelled to relocate to the Bay Area and train directly with Dave and the Guerrilla Jiu Jitsu team.
After two years at GJJ, Stephen received his purple belt in Guerrilla Jiu Jitsu and his brown belt in Judo under Dave. In his work at the GJJ gym, Stephen values helping each student with their individual needs and promotes creativity and efficiency.