Schedule a Free Trial
Use our online scheduler to book a free trial class now.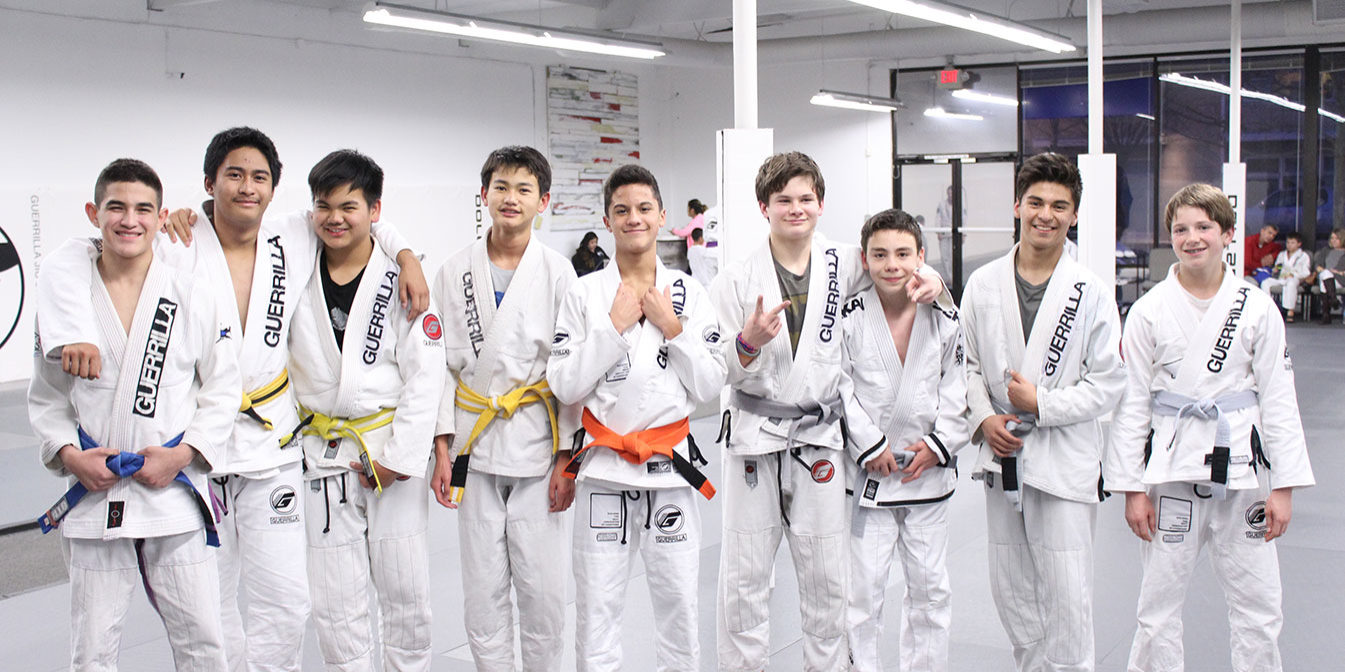 Teen Program
Guerrilla Jiu-Jitsu offers 13 to 16 year olds a specific Teen Program.  The Teen Program starts with the basic fundamentals of jiu-jitsu for self-defense and anti-bullying with ways to further expand into competition training and combative training.  Teens have access to train concurrently with the adult programs.